Councilmember Nancy Navarro to Attend Launch of New MCPS, Hispanic Heritage Foundation and code.org Partnership at 1 p.m. TODAY, March 24, at Wheaton H.S.
Councilmember Navarro Facilitates Partnership Aimed at Preparing Youth for Technology Careers
ROCKVILLE, Md, March 24, 2014—Montgomery County Councilmember Nancy Navarro at 1 p.m. TODAY will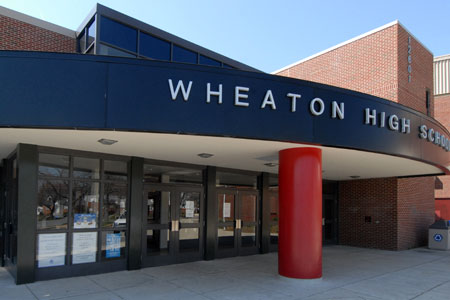 attend a news conference at Wheaton High School where Montgomery County Public Schools (MCPS) is announcing a partnership that will introduce youth to technology careers. Following the press conference, the event will feature an interactive "Coding Jam Session" that will teach youth how to code using HTML and CSS.
Councilmember Navarro facilitated the partnership between MCPS and the Hispanic Heritage Foundation, suggesting Wheaton High School as a location to hold this first of its kind event in Montgomery County.
Wheaton High School is located at 12601 Dalewood Dr. in Silver Spring. Other speakers expected include Phillip Kaufman, president of the Board of Education; Joshua P. Starr, superintendent of schools; Antonio Tijerino, president and CEO of the Hispanic Heritage Foundation; and Jake Baskin, the program manager for code.org.
The program will help address the workforce development challenge Montgomery County is facing to fill the gap for skills and experience needed to perform in-demand jobs. By 2020, as baby boomers are retiring, millennials will be representing about 50 percent of the workforce. According to a report by the Center for American Progress, by 2030, more than half of new workers will be people of color and the American workforce will need to fill 83 million replacement and new jobs.
"I am very pleased to see the launching of this new partnership," said Councilmember Navarro. "When Mr. Tijerino told me about his organization's Coding Jam Sessions being held at schools throughout the country, I immediately thought we needed to bring this to Montgomery County to inspire curiosity and interest in our students."
Councilmember Navarro said the program will be part of efforts Montgomery County is making to retain and create jobs.
"We are making investments in the retention and creation of jobs through direct incentives and through the passage of Master and Sector Plans that are creating a technology destination in Montgomery County," said Councilmember Navarro. "The time to prepare all young people to succeed in increased globalization and emerging technologies is now."
 # # # #